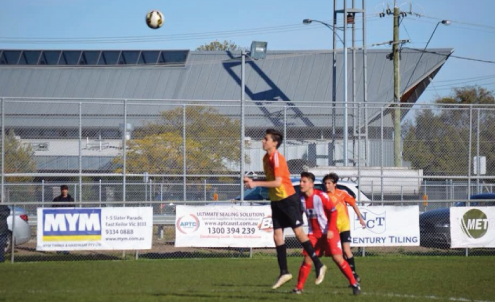 Round 16
Sunshine George Cross SC U14 vs Hume City FC U14
With a tense start on a bumpy pitch the boys were faced with a very strong and well organised opposition. It was hard for the boys but they pushed hard enough to score a header from a corner through Mathew against his old club. The other team had their chances but the half finished 0-1 with Hume still in the lead. In the second half the chances kept coming for both teams but it was Ethan with a lovely finish to double Hume's lead to 2 goals.
The boys defended their lead well and finished the game winning 0-2.