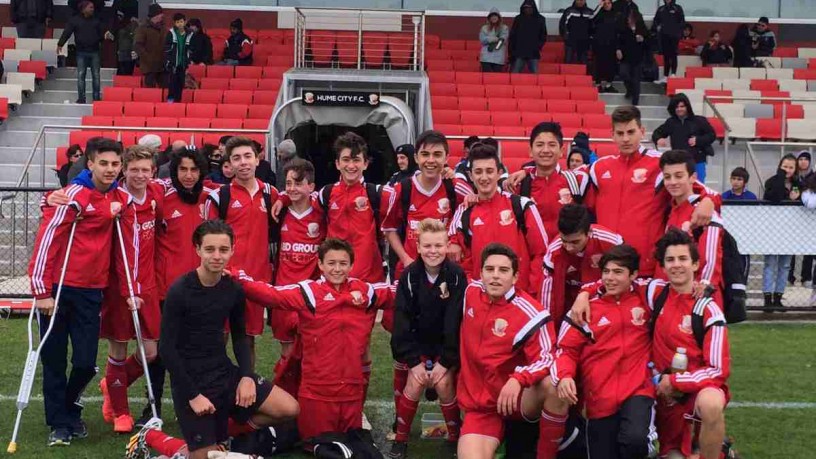 Hume City Under 14's competed with 2nd on the ladder – Green Gully. Conditions were difficult with very strong winds.
First half, Hume City Score 2 goals. Goal scorers were Ethan and Esad. They played extremely well using the wind to their advantage.
Second half, the boys had to work hard to maintain their score difference with Green Gully scoring one penalty goal.
Hume defended well and followed the coach's instructions perfectly.
Hume won 2-1. Despite the rivalry, Both teams showed good sportsmanship.