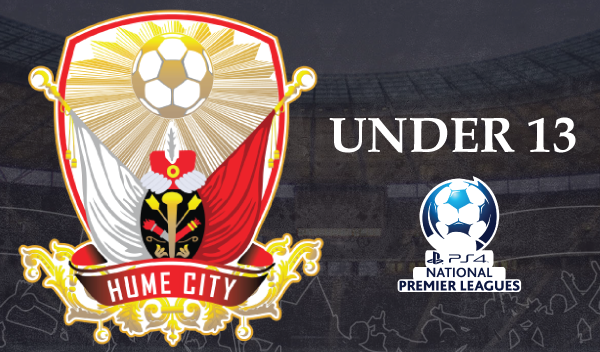 Solid Performance From Under 13
NPL Under 13'S- Hume City 3 Ballarat 0.
On a perfect Sunday morning, Hume City was able to overcome Ballarat in a very entertaining game.
The match started on a positive note with Hume dominating possession, and switching the ball nicely, playing to feet and getting good crosses in.
After a couple of near misses, we finally scored in the 16th minute. A beautiful free kick by Koray Cekic hit the cross bar. Torre Cosmano was the quickest to react and he was able to header the ball in for 1-0.
The second half was not as few flowing with Ballarat offering a lot of resistance. The break thru came in the 39th minute we a well hit low shot by Sam Caperrelli gave the keeper no chance.
We 4 minutes remaining Sam Caperrelli was on the score sheet again, with a solo effort and then a curling shot into the top corner.
A good performance from the boys.